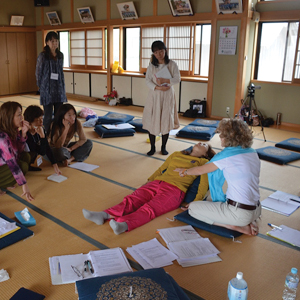 Group Breath Sessions
Newcomers are welcome to join these sessions to learn more about the importance of breathing. They also provide ongoing support for those who are currently or formerly participating in individualized private sessions. Group sessions are a powerful way to transform your life through connected breathing.
With a group of like-minded individuals you can journey into the depths of breath. As with private sessions, experiences vary widely from person to person and also session to session. Often in a group session a theme can arise which provides guidance for all participating individuals.
If you would like to join or create a group contact Tracey via the form below or call her at (206) 769-0040.