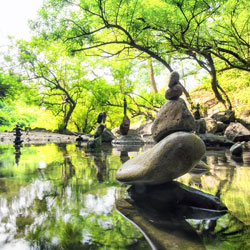 How do I get Started?
The heart of Tracey's work is based upon the premise that breathing and thinking are not separate. She will work intricately with your breath pattern and the thinking that supports it.
Some immediate benefits that you may experience include:
an increase in respiratory capacity and
the clearing of mental and/or emotional blocks from the subconscious.
This can provide a direct link to what is essential and pure to you; it can open up the path to realizing your goals and dreams.
The best way to start on this journey is with three individual/private sessions scheduled fairly close together — this will allow Tracey to develop a clear picture of the patterns that hold you back and how well you maintain an open breath.
During your sessions Tracey will observe your breathing as well as encourage you to develop a fuller and healthier breath; she will help you unravel the thought patterns limiting the breath, coach you to embrace a fuller sense or self, and how to access one's breath to support one's journey.
Working with the breath is like meditation; don't expect that you can do it once and experience benefits for the rest of your life. It takes practice and continual attention. As you become more aware of when you hold the breath you will learn to shift the pattern. This creates a new neural pathway, which resets the breath to automatically breathe you in stressful situations.
After your initial private sessions you may choose to participate in group sessions as a wonderful way to dive deeper into your breath pattern with the support of a group.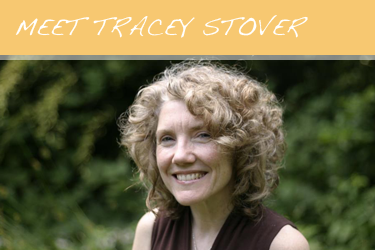 Tracey is a Breath Trainer (since 2001), meditation teacher, spiritual coach, writer & entrepreneur. She is passionate about the power of the breath to heal. Based in Seattle, WA, she travels the U.S. and abroad holding retreats, trainings and workshops.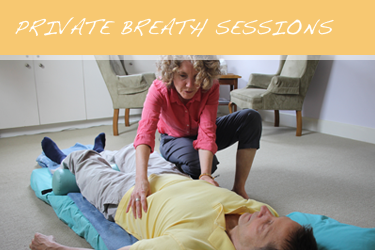 Breathing Mandala offers individual breath sessions as well as regular group sessions. Breath practices, movement, toning and energy points will be utilized to assist you in regaining a full breath and thereby reclaiming your life!
Are you a teacher, massage therapist, acupuncturist, nurse, yoga instructor, psychotherapist, or other provider? Join Tracey for a breath training that will support your practice by helping you to understand the breath and know how to open it.