About Tracey
Tracey's breath practice is a reflection of her passion to help other's to release physical and emotional pain, in order to realize their true nature. As a long time dharma student, Tracey's personal practice and commitment to presence is the foundation of all she does.
Tracey is a Breath Trainer (since 2001), meditation teacher, spiritual coach, writer & entrepreneur. She is passionate about awareness and the power of the breath to heal. Based in Seattle, WA, she travels the U.S. and abroad holding retreats, trainings, lectures and workshops.
Born and raised abroad, exposed Tracey to alternative views and encouraged her curiosity to explore the field of consciousness. Her own healing journey has guided her work and course of study. She is interested in what works, and knows teaching people to be self-reliant is at the heart of freedom. Dedicated to empowering others in own their self-healing capacity, Tracey teaches providers and lay-people alike in how to incorporate breath awareness into their work and life.
Tracey is committed in educating a girl, to educate a nation, she tithes 1% of all breath proceeds to organizations devoted to educating young women world wide.
Tracey Stover
MA Leadership & Creation Spirituality
University of Creation Spirituality, CA (satellite of Naropa Institute).
Thesis: "Natural Step: Sustainability and the Individual.
BA International Studies
Reed College, OR.
Thesis: Studied Paolo Freire's Pedagogy of the Oppressed as it applied to the Nicaraguan Literacy Campaign
20 years of Energy Healing Modalities and Breath Work

Amagi Therapy First Degree (Japanese Pain Release Method) 2015

Co-founder of Breath Awareness Training, Since 2010

6-Month Meditation retreat with His Eminence Khenpo Choga Rinpoche, 2009

Vajrayana Student and Buddha Path Teacher of the Shri Singha Foundation

Senior Trainer with Transformational Breath Foundation 2001

Energy Modalities: Reiki I & II, Matrix Energetics, David Elliott – Level 4, Jo Dunning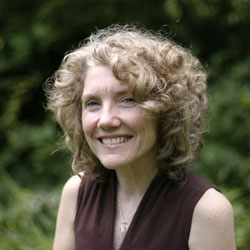 "As a Buddhist student, I came to realize the profound interplay between breathing and thinking. We can release the contraction/trauma that makes the breath tight and shallow however if we do not change the thinking underneath the contraction, the breath will remain its hostage. By changing the belief, we transform and heal the body's experience. The body wants to heal. We want to remember our wholeness. I am passionate about helping others to self-realize these limiting core beliefs in order to live free, pain-free and in the whole of one's being.
As it Is."